For Your Lake Seminole Real Estate Needs
Come and See beautiful Lake Seminole
Enjoy all the best...Fishing, Hunting, Nature, and Recreation
Call me today for exceptional Lake Seminole properties.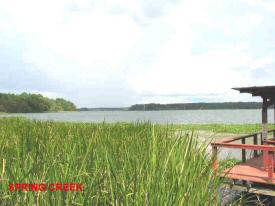 Spring Creek
Come and enjoy our vast natural resources at Lake Seminole in Southwest Georgia near Bainbridge GA. This large 38,000 acre lake is fed by the Flint River, the Chattahoochee River and Spring Creek, and is controlled by the Jim Woodruff Lock and Dam and Hydroelectric Power Station. This is one of the best Bass fishing lakes in the world and provides a quiet kind of "get-away" place to hunt, fish and generally relax! Ahhh......

On the lakefront there is no reason to hurry about. People are drawn to our area because of the rich history and wonderful mild climate. We have 4 seasons, without the harshness of Northern winters or South Florida summers. Cities that serve the residents of the lake are Bainbridge and Donalsonville in Georgia & Quincy and Chattahoochee in Florida. The south lake is 45 minutes from Tallahassee, FL for great restaurants, malls and entertainment. The north lake is 45 minutes from Dothan, AL.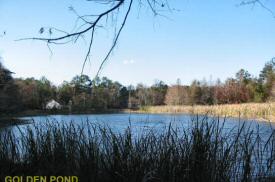 Golden Pond
Lake Seminole is my home. I live on the south side of the lake near Wingates Lunker Lodge and Restaurant. We enjoy this area very much. We welcome all visitors to our area and hope you will consider a second home or a year-round residence here.
Whether you choose to live in Bainbridge, Donalsonville, Chattahoochee or closer to the Lake, we have many real estate listings for sale we would love to show you. This is a wonderful place to live and I hope you will visit us soon!
Thanks, Richard Hinners, Broker email
Let us do the work for you.
For a more personalized search of Lake Seminole listings
Go to our Lake Seminole Real Estate Request Form
Fill out our brief form and we will pull together what you want.
We will also include more
valuable Lake Seminole information
.
See more about Life on Lake Seminole
---
Lake Seminole Real Estate
Richard Hinners, Broker
eMail
Phone: (229) 248-1944
---