Life at the Lake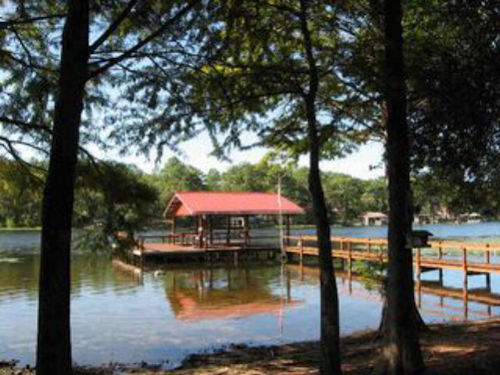 Docks on Lake Seminole
Docks are permitted by the Army Corps of Engineers.
Some of the rules that apply; maximum size is 32ft x 32ft, 107ft from the shore, 4ft of water depth at end of dock.
Your dock on the river can be as simple as a pier to tie your boat up to or as elaborate as you can imagine; roofs, boat lifts, water supply, electric, lighting, lounging areas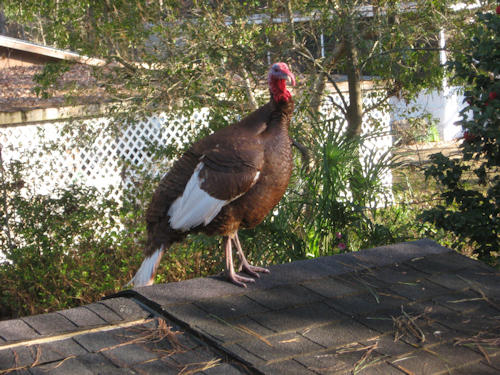 Lake Seminole Wildlife
Expect the usual wildlife in and around your home, fish in the waters, deer running everywhere (I even saw them swimming in the pond), ducks and geese (donít feed the geese, they are very dirty), numerous small birds, squirrels, you know the list.
And then, I exit my kitchen door, and perched on my AC enclosure just 10 feet away, was this turkey. He was not as disturbed about seeing me as I was surprised to see him. When he stood up he measured 5 feet tall. Eventually he ran off into the woods in front of my home, but not until I took this picture.
Need More Info? Lake Seminole Real Estate Request Form
---
Lake Seminole Real Estate
Richard Hinners, Broker
eMail
Phone: (229) 248-1944
---